HONG KONG, (FEBRUARY 2016)— Bburago announced today the launch of a new series of Ferrari automobiles called Ferrari Original Series. The initial models offered in this range are the F40 and the 250 GTO, both in 1/18 scale and both in Rosso Corsa (red).
"We think collectors worldwide will be very excited about the launch of these models," said Rick Berman, Director of Licensing/Marketing/Design. "The Original Series is made up of products that were offered by Bburago more than 15 years ago, but had thought to have disappeared. We acquired the tooling late last year from a warehouse outside of Milan, Italy, and have been working to be able to produce this product in our factory. That time has arrived."
The range of Bburago Ferrari die-cast was beloved throughout the world, and especially in Italy, in the 80's and 90's. Out of the market due to exclusive distribution agreements, passionate fans of the Bburago Ferrari series may now once again fill their collections with one of the most innovative series of the period that helped to establish the die-cast collector movement. The F40 and 250 GTO will be available at retail in the 2nd quarter of 2016.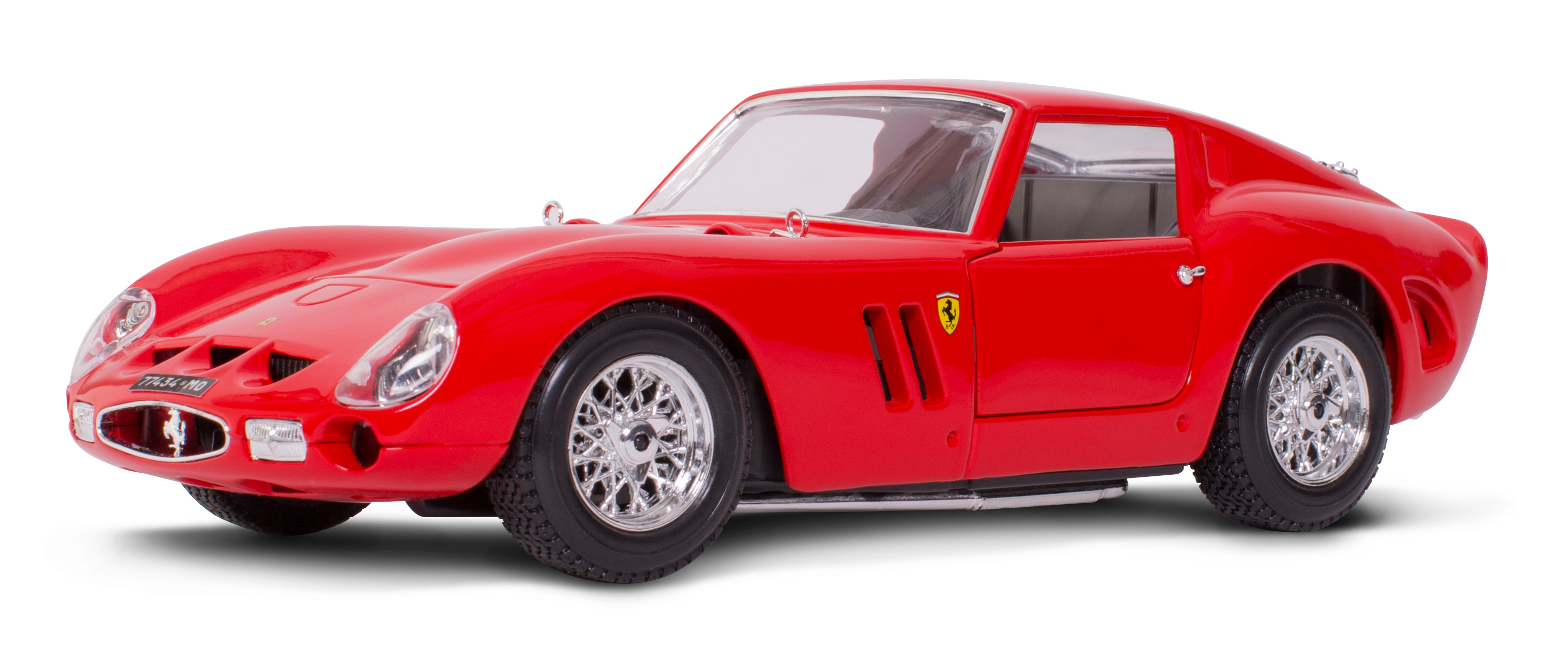 More information and photos, including 360˚ views, can be found on their website.
FERRARI F40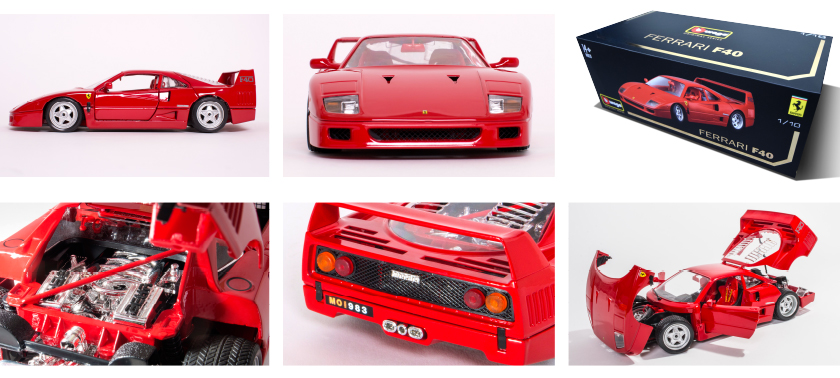 FERRARI 250 GTO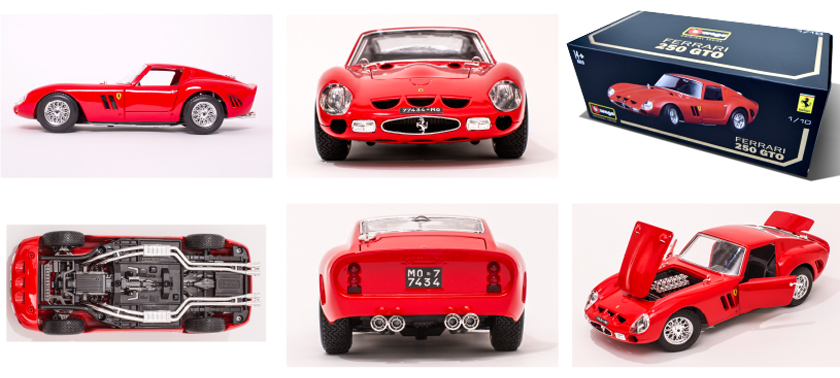 ABOUT THE MAY CHEONG GROUP
The MAY CHEONG GROUP is a collection of affiliated companies working together to create innovative toy and replica products. The Maisto brand name was registered in 1990 by May Cheong, a vertically integrated manufacturer based in Hong Kong. The Bburago and Polistil brands were acquired in 2005, and Bb Junior was launched in 2017. For more information, visit them at www.maisto.com, www.bburago.com, and follow them at https://www.facebook.com/BburagoCollezione, https://www.facebook.com/MaistoToys, and www.twitter.com/maistotoys.